Hawthorn CLASS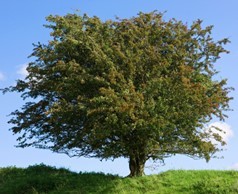 Hawthorn is a Year 3 class taught by Miss Bramley. Here you will find out about all the exciting things we have been learning in class, and any important information.
Important Information
PE Days
PE days are a Tuesday with TSC sports coaches and a Wednesday with Miss Bramley.
Planners
Signed by parents over the weekend and by the class teacher on a Wednesday when spellings are marked.
Reading Books
Reading books are changed weekly on the same day each week for your child's group. Library books are changed on a Friday.
Spellings
Spellings will be given out on a Wednesday and tested on the following Wednesday after your child has had chance to practise. Each week, spellings will be updated on the learning platform for you to access at home and practise online! You will also be able to find them on my blog at the bottom of the page.
Homework
Homework will be given out every Friday and should be handed in on or before the following Wednesday. Creative homework will be handed out once a term and children will have longer to complete this.
Leeds Museum Trip- 30th June 2017
Hawthorn Class Blog
joanne on: Hawthorn Class Blog
This half term is over, and we can't believe how quickly it has gone! This week we have been authors of our own pirate stories, creating our own books. We even designed our own front covers! In maths we have been completing some tests, looking at what we have learned so far this year. The children approached these with such a positive attitude, well done!
The spellings for over the half term are:
dangerous
enormous
jealous
fabulous
nervous
ridiculous
famous
generous
Captain
honest
Most of our spellings this week have the suffix 'ous'. The final two are words we are trying hard to spell correctly.
The homework for the half term was sent home early this week due to a number of child absences and the fact we break up before Friday. Reading books were also changed in preparation for the week's holiday. For those children who were absent for the homework being given out... Literacy is to look at a newspaper at home over the holidays and make a list of all the features you can find e.g. photographs, headlines etc. If you would like to bring in the newspaper you have looked at after the half term, this is more than welcome, as long as the newspaper is of course appropriate for school. Maths homework is to practise your 2, 3 and 4 times tables and your 8 times tables if you are feeling like a challenge!
Thank you for all your support this half term. We are all looking forward to the next! Happy holidays everyone!
Miss B
#apirate'slifeforme #halftermalready?!
---
Welcome back! We hope you had a lovely summer holiday and look forward to hearing all about it.
We begin the new term with an exciting topic- PIRATES!! Arrrr....