Welcome back and welcome to year 6.
Please visit the page regularly as it will be updated with important information and reminders.
Important Information
P.E days are Tuesday and Friday. Children need to have an appropriate kit, with no jewellery and long hair tied back.
Please have water bottles in schools - more water, more brain power.
Trips
Thursday 28th September - Eden Camp
Monday 4th June - Wednesday 6th June - PGL
If you need new letters or have any questions please contact the office.
Homework and Spellings
Homework will be given on a Friday and must be returned by the following Wednesday. Spelling test will be the following Friday.
Each term there will be a creative homework - This term is My World - more information soon.
Eden Camp
Browse our gallery to see some fantastic pictures from our World War Two Trip.
Elm Class
naylorn on: Elm Class
Wow, year 6 have been fantastic this week.
From being great roles models in assembly, to earning a playground star - we have 5 now.
Brag tags have been successful too - ask your child what they have earned.
Maths has been tricky, dividing bigger numbers by 1 or 2 digits! However, we have learnt a new trick, hopefully the children can show you in their homework. Writing has been exciting, completing recounts as if we were children in The Blitz, the children have been enthusiastic throughout.
Finally - Art! Check out our Blitz pictures, they are not all on the wall yet, but soon will be.
Have a great weekend - see you at parent's evening next week!
Mrs Harding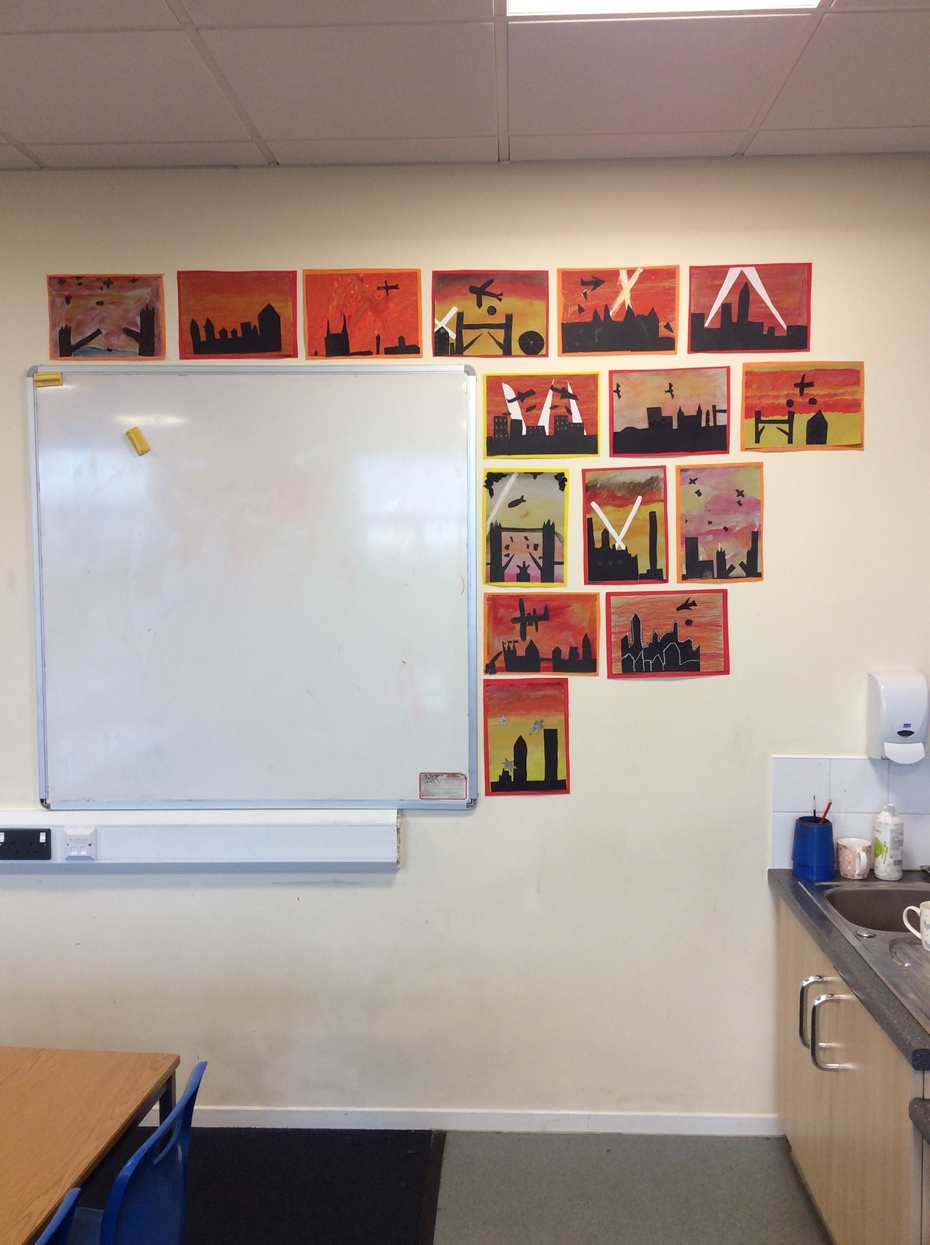 ---