Welcome back and welcome to year 6.
Please visit the page regularly as it will be updated with important information and reminders.
Important Information
P.E days are Tuesday and Friday. Children need to have an appropriate kit, with no jewellery and long hair tied back.
Please have water bottles in schools - more water, more brain power.
Trips
Thursday 28th September - Eden Camp
Thursday 30th Novermber - Morley Academy
Monday 4th June - Wednesday 6th June - PGL
If you need new letters or have any questions please contact the office.
Homework and Spellings
Homework will be given on a Friday and must be returned by the following Wednesday. Spelling test will be the following Friday.
Creative Work produced by Year 6
Eden Camp
Browse our gallery to see some fantastic pictures from our World War Two Trip.
Elm Class
naylorn on: Elm Class
This week, Yorkshire Evening Post came to school and brought us a selection of newspapers to read - luckily for us, we will be getting a delivery for 6 weeks! Over these 6 weeks, children will be working on their own front covers for a newspaper, these stories can be fiction or non-fiction as long as they are written in the correct style. Yesterday, we had our pictures taken, so look out for that in today's newspaper. Maybe a new career in sight for some of them!
We have been writing about secret gardens in literacy - the ideas the children have come up with have been excellent. Many children have really been pushing themselves to evaluate what they have done as well, using a range of new writing techniques.
In maths we have been applying our skills to BODMAS - ask your children what this means.
Thank you for everyone who has returned the letter about the Christmas Concert, if you haven't or you have lost the letter please let me know. It will be great to have all the children there to celebrate together.
Next week is anti-bullying week and Parliament week, this will the the focus for much of our work.
Have a great weekend
Mrs Harding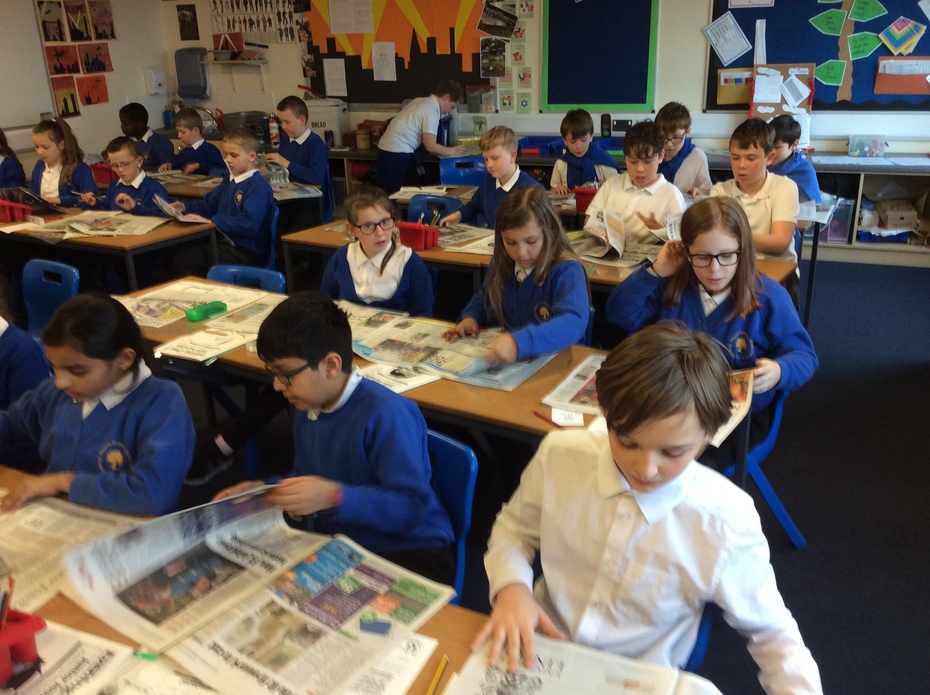 ---