PARENTS
Welcome to the parent section. Here you will be able to download the latest newsletter, read the school prospectus and find out more useful information.
The calendar is now available by clicking the School Calendar tab on the left.
Creative Homework - Morley
Some brilliant work on display in the hall tonight, all about Morley. We hope to take some to Morley Town Hall once again, to display our talents to the local community!
Morley Homework Exhibition
EYFS Family Fun Day
Our Visit To London
We took some of our School Council to London with the other Aspire schools. We visited Parliament, Downing Street, Horseguards Parade and Buckingham Palace. We even saw Prince Philip and we heard Boris Johnson speaking in the House of Commons. It was an amazing experience and the children were excellent representatives of our school.
We are always keen to get feedback from parents about school. Please complete the survey below to help us to plan future improvement. The survey will be available until the Easter holiday.
World Book Day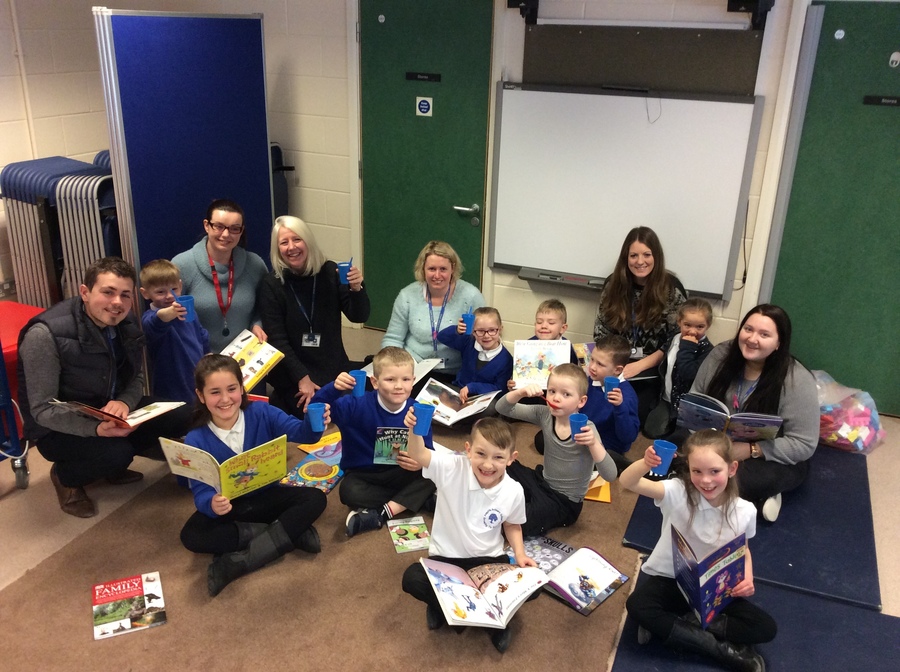 If parents require paper copies of information on the website, they can be obtained free of charge by contacting a member of office staff.
PARENTS EVENING
As always, teachers are willing to discuss any issues with parents throughout the year. It is usually better to phone beforehand to make an appointment so that you can be sure that the teacher is available.
Our next parent consultations will take place in February 2018.
We will let you know when the booking link opens.
https://www.parents-booking.co.uk/asquith
Our free mobile app is available to download through your app store. Search for asquith ps. Feedback from parents has been very positive. You can receive alerts and news through the app as well as newsletters and the school calendar. There is also a contacts page which can be used to contact members of staff directly. Please download it and let me know what you think!
OFSTED seek the views of parents about school through 'Parent View'.
The link to the site is below.